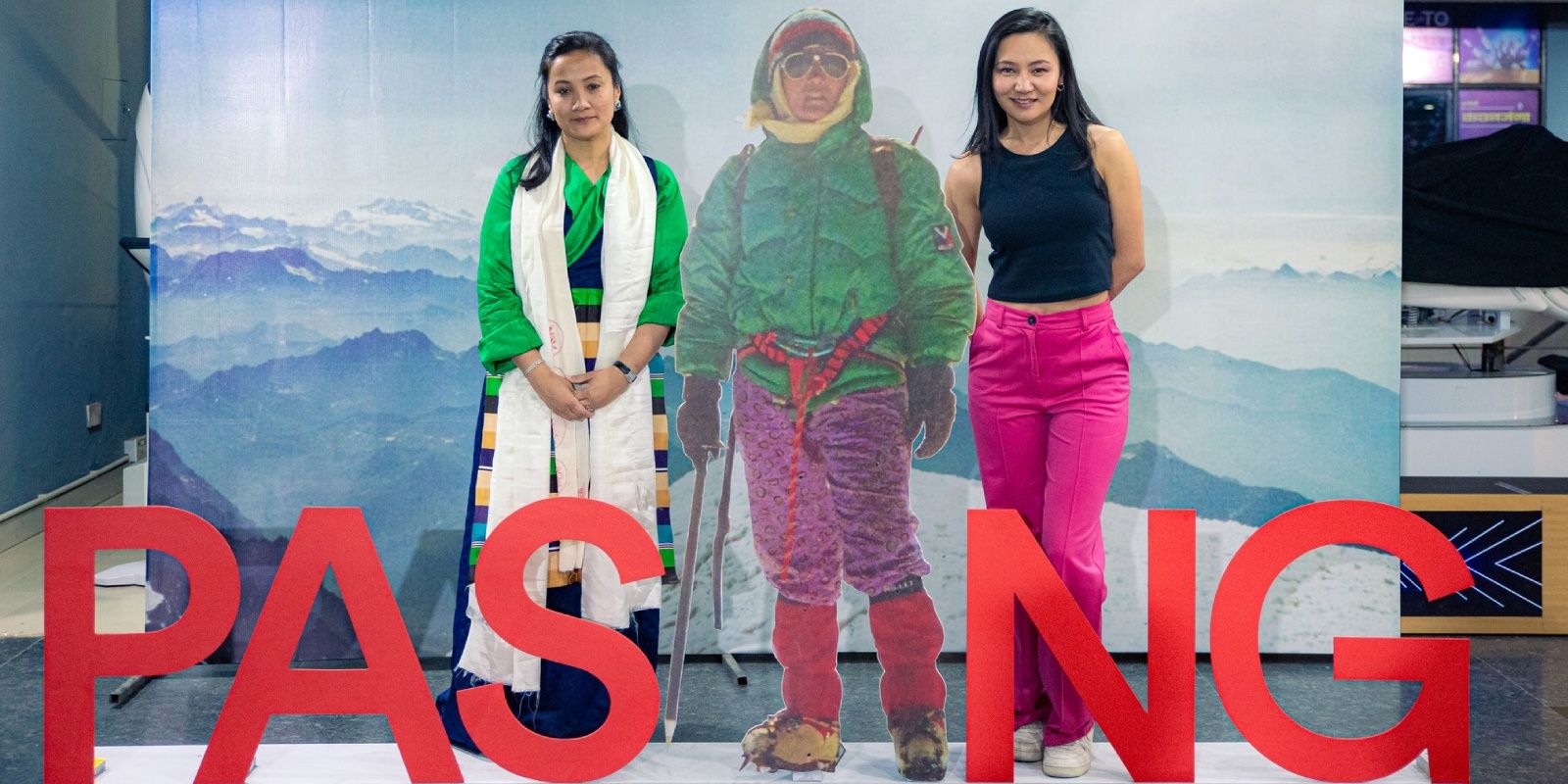 Pasang: In the Shadow of Everest | Film Screening
Project date:

19th April 2023

Location:

Kathmandu
On 22nd of April, 2002, nine years after her record, she became the first woman of recent history to be enlisted as a National Luminary of Nepal. For the 30th anniversary of her ascent, we aim to organize a series of screenings and programs across Nepal to commemorate her achievements in addition to furthering discussions on the role of women's leadership in the country.
Pasang Lhamu's achievement has not only proved that Nepali women are as brave and strong as their male counterparts, but also is indicative of their determination and resolute character. Pasang Lhamu was extremely committed to her dream, the reason why she succeeded and, in so doing, made her nation and her people proud.
"PASANG: In the Shadow of Everest," a 72 minute feature released in 2022, which chronicles Pasang Lhamu Sherpa's tragic and inspiring journey. As an unschooled, indigenous woman and a Buddhist in a Hindu kingdom, Pasang's dream to scale the legendary mountain pits her against family, foreign climbers, her own government, and nature itself. Her determined pursuit of Everest plays out within the context of her nation's quest for democracy and the emergence of the commercial climbing industry. The film features testimonies of those close to Pasang Lhamu, as well as accounts of some of the world's most notable alpinists, and by Pasang herself. The narrative is one that contextualizes the history and contributions of one the most significant Nepali women of the 20th century.
Program Description
This project entails talk about the documentary alongside an exhibit and programming to all provinces of Nepal. The goal is to highlight the life and work of Pasang Lhamu as a means to underscore the importance of women's leadership in Nepali society. A brief history of Pasang Lhamu's achievements is taught to all students as part of the national curriculum; however minimal materials exist to further contextualize or explore the subject in a more interactive or in-depth manner. The central themes of the documentary deal with democratic rights, women's empowerment, representation of ethnic minorities all of which have become salient topics in Nepali political and social discourse of the past few decades.
Movie Premiere
To mark the 30th Anniversary of the historic ascent of Everest by Nepal's first Women Summiter, The Pasang: In the Shadow of Everest premiered as part of fundraising event for the Pasang Lhamu Mountaineering Foundation. The Screening was held at QFX, Civil Mall, Sundhara on 19th April 2023 at 5,30PM, followed by the Q & A session with film maker Ms. Nancy Svendsen.
The premiere also had a component of fundraising and sold 60% of tickets. The proceeds go showcase the film in Nepali in 10 villages in Provinces 1 and 2.
Screening Out of Valley
Pasang Lhamu School, Lukla
Pasang Lhamu Rural Municipality, Lukla
The Himalayan Boarding School, Namche
Junbesi Monastry School, Junbesi
Phaplu Community School, Phaplu